New Homes Need Inspections, Too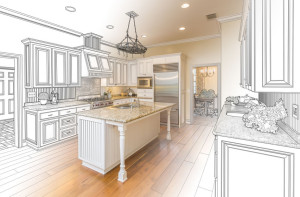 New car smell is divine, but the smell of a newly-built home might be even better. Pristine carpets, freshly painted walls, the scent of freshly-cut lumber lingering in the air — it's hard to beat the excitement of taking ownership of a brand new property.
Everything looks great, and you have been involved in the construction process every step of the way. Why, then, would you need a home inspection? There are several reasons.
The biggest one: New doesn't mean perfect. Building a home is a massive undertaking much like fitting together a big jigsaw puzzle. It involves many different types of subcontractors, from plumbers and roofers to HVAC technicians and electricians. Mistakes can happen in any of these areas. And while builders and municipalities have their own inspections, it's not unusual for issues to go unnoticed. And city inspectors are looking only to see if a home meets code — minimum building standards set by the city in which the home is being built. That's not the same as a thorough inspection. And even the best builders can miss problems.
Ideally, you'll have your home inspected twice — once before the walls are closed and again, after the home is complete. An inspection before the walls are closed is a great opportunity to see portions of the home that aren't normally visible or accessible. Both inspections should be performed before you take possession of the home, so that the builder can address them prior to you moving in.
Some defects are more serious than others, of course. Foundation cracks and improper grading of the property, for example, can lead to costly problems down the line. Electrical problems can pose a serious safety threat. Plumbing problems can be a serious headache as well, and absolutely no one wants to find out their air HVAC system has issues when the time comes to cool or heat your home.
Whether you're purchasing a new or existing home, an inspection is an important step in the home buying process. To learn more about having a property inspected, give us a call at 1-605-490-2916.  Easily schedule your home inspection online.  Check out a sample home inspection report and see our latest reviews.
https://d8d3upeh4c0jf.cloudfront.net/wp-content/uploads/sites/85/2020/07/27042856/FACEBOOK-red-horse-home-inspector-logo-1030x1030.jpeg
0
0
redhorse
https://d8d3upeh4c0jf.cloudfront.net/wp-content/uploads/sites/85/2020/07/27042856/FACEBOOK-red-horse-home-inspector-logo-1030x1030.jpeg
redhorse
2022-05-12 01:15:01
2022-05-12 01:15:01
New Homes Need Inspections, Too